Welcome to the Honey Farm
VISITS, TASTINGS, and SALES
FROM JUNE 1st TO SEPTEMBER 22nd, 2022
Wednesday, thursday, friday – only
9:00 – 12:00
and 15:00 – 18:00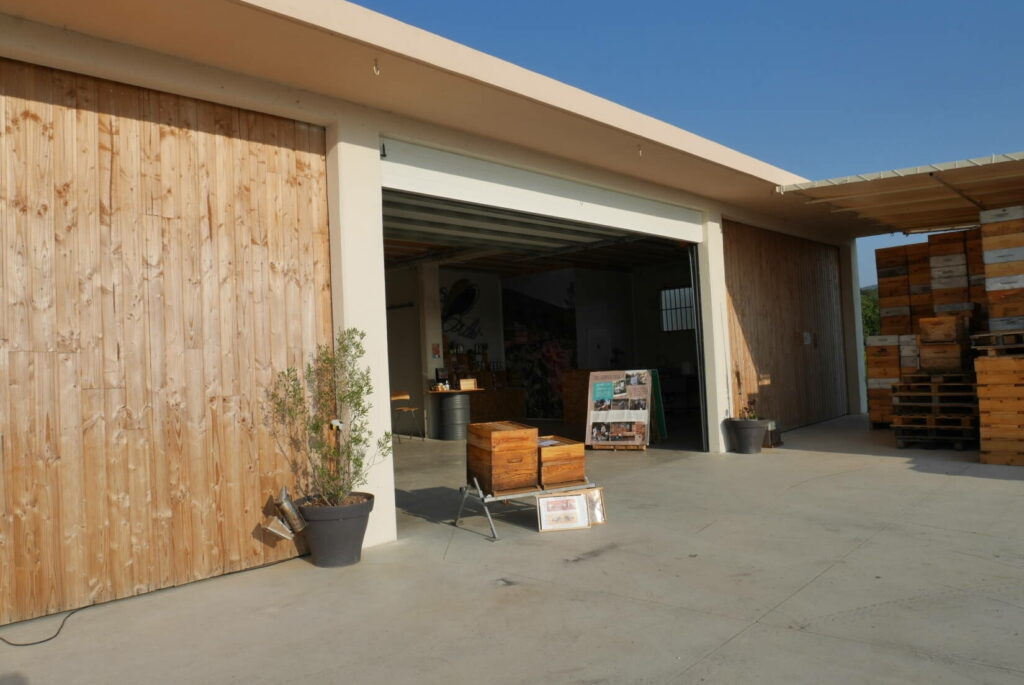 Wednesdays at 10 a.m. – and at 4 p.m. 
Thursdays at 4 p.m.
Fridays at 10 a.m. – and at 4 p.m. 
You will discover how honey is made, from the flower to the beehive, and from its extraction to its bottling. For all ages.
Duration: about 30minutes.
Free and no booking necessary.
Any time during opening hours.
A fun, interactive and multimedia visit to discover the bees' life and the beekeeper's work.
Discover our glass beehive!

AUDIOGUIDE ON YOUR SMARTPHONE
It's easy ! Just watch the videos below as you visit.
Videos can be watched before, during and after your visit!
Length of the visit: 15 minutes
1. THE HONEY FARM AND THE BEES
Who we are ? How do bees live in the colony, and how do they make honey?
How is it possible that honeys have different aromas and flavours? It all starts with the flowers around the beehives. To look for other flowers, you have to move the beehives to other areas or regions. This is transhumance.
3. THE EXTRACTION OF HONEY
You are finally in the heart of the honey farm. This is where the honey is extracted from the honeycombs in a few steps: the frames are uncapped, they are placed in the extractor, and the honey is filtered before being placed in the settling tanks.
4. The bottling and honey textures
But why is honey sometimes liquidy, creamy, grainy or even hard? Why is our lavender honey so creamy? The answer is found in the last room of the honey farm!